The Echos of Vimy
From April 6, 2017 to May 21, 2018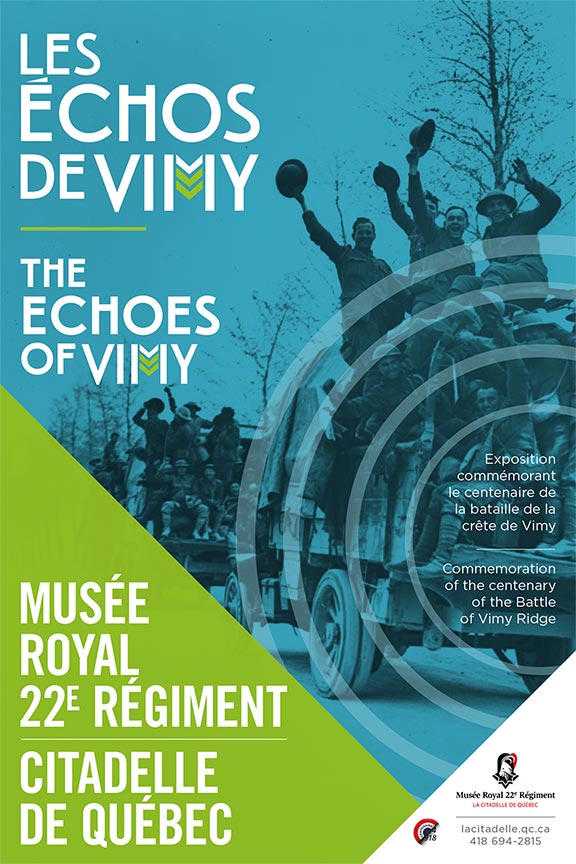 From April 9 to 12, 1917, Canadian troops fought together to take Vimy Ridge back from the Germans. To mark the 100th anniversary, The Echoes of Vimy presents the different stages of the Battle of Vimy and its impacts on the Canadian population.

Through period photographs, artefacts, testimonials and a video montage, the visitor will be transported into the reality of the soldier during the First World War. In addition, a model built for the exhibition illustrates the organization of Canadian troops before the assault. The visitor will also discover Vimy's heroes and the repercussions of this victory.
The access to the exhibition is included in the general fee (Citadelle+museum).